RethinkDB meets Pokémon Go: computing the shortest path between Pokéstops with ReQL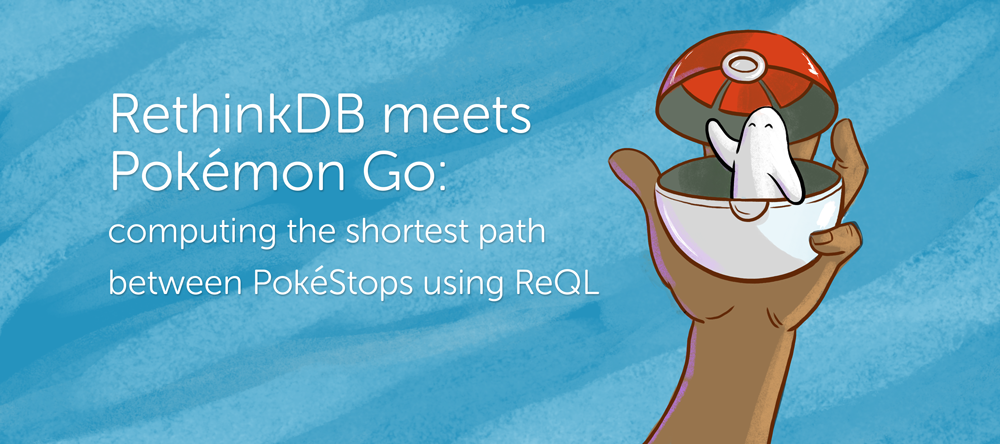 Mobile developer Niantic recently brought Nintendo's popular Pokémon franchise to smartphones with an appealing augmented reality game called Pokémon Go. The much-anticipated launch was super effective, attracting an unprecedented audience. Around the world, aspiring Pokémon trainers are taking to the streets and hitting gyms, striving to be the very best–like no one ever was.
Here at RethinkDB, we're having a blast(oise?) trying to catch 'em all. We ventured out of the office last week to join the vast multitude of Pokémon enthusiasts playing the game in downtown Mountain View. In the interest of increasing the efficiency of our future Pokémon adventures, we began to consider how we could use RethinkDB to determine the best route for hitting all the local Pokéstops.
Read the full post